A sweeping, multi-platform campaign
The rollout of OMNY was one of the MTA's big news items for 2019 and 2020. Taking the brand logo and guidelines created by Pentagram, I expanded the design language into a set of graphics that became digital ads, print posters and newspaper ads, and a series of videos for social media and the MTA YouTube channel. I also created graphics for OMNY.info, the project's website.
OMNY's systemwide rollout took place over more than 1 year. Each month, I created an "OMNY Update", to cover the new locations where OMNY is accepted.
I designed the look and feel of the OMNY rollout videos, using the 2012 version of the classic Vignelli Subway Diagram, with lines tweaked to match the OMNY style.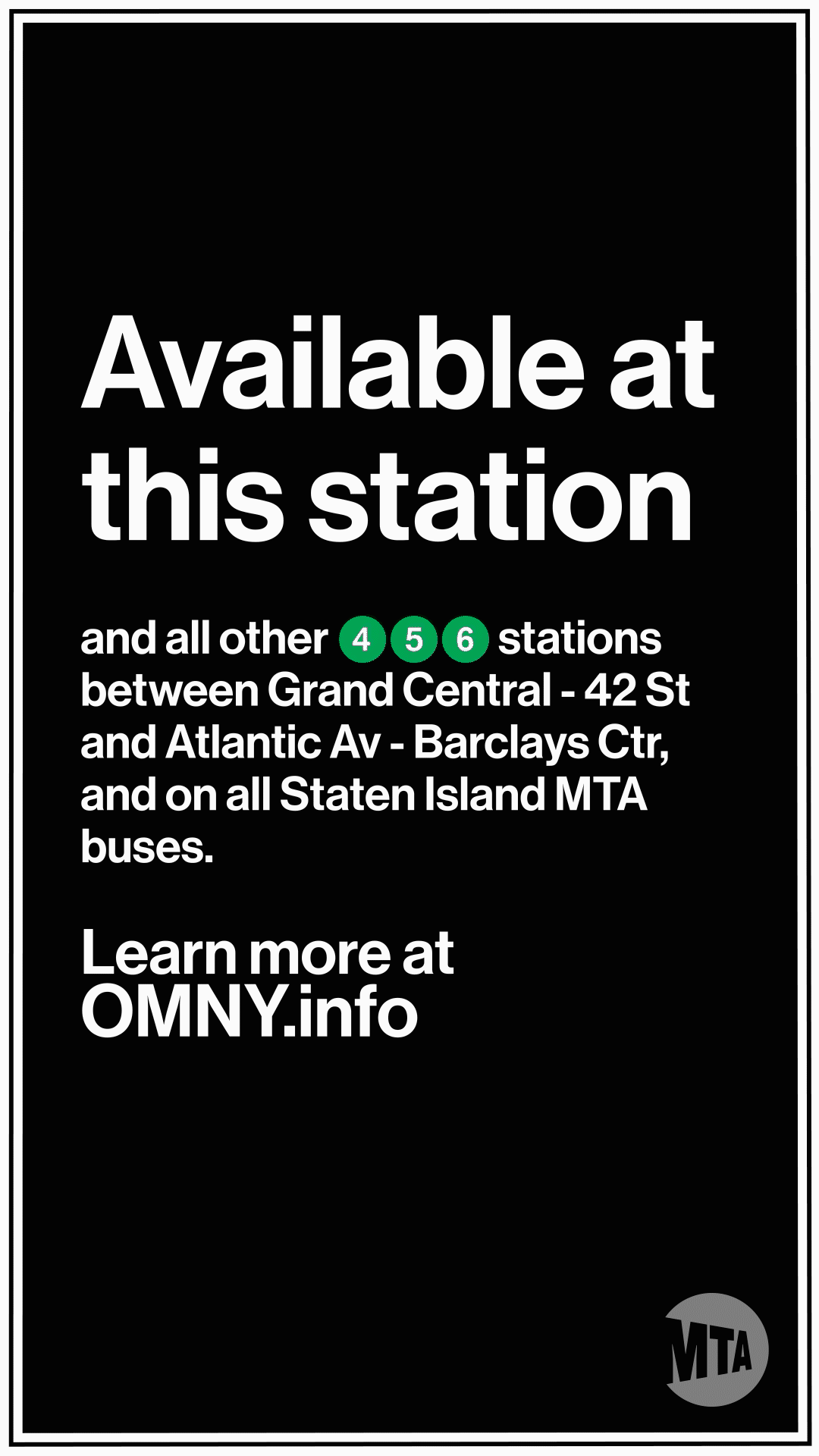 OMNY launched with a widespread digital campaign, targeted to the pilot route's stations. I created animated graphics to advertise the initial operating segment, and expanded on the style to create unique colored versions for all other lines for the rollout.
The deployment of these assets was kept exactly on schedule with the system rollout, with each station getting a version with the matching pop color to its service. Wherever possible, OMNY pop colors matched signage locations, giving the campaign a personalized look never before attempted by the MTA.
MTA ad space in subway cars and on buses was used for a large-scale print campaign. I developed the concept for the ads, wrote copy for the square signage, and designed the iconography used throughout the campaign.
Language and iconography for the subway and bus campaign was also modified for print advertisements in AMNY.
The copy on the squares quickly caught the attention of riders on social media, many of whom came up with their own OMNY slogans.
In March 2020, I helped the MTA get in on the fun by creating a special version of the subway car poster in response to a post by Dave Colon, a well-known transit reporter. The resulting exchange was covered that day by
Streetsblog NYC
.
In 2019 and 2020, I designed concepts for the OMNY transit card. One of these designs was selected by MTA and OMNY team leadership, and will become the new transit fare card for New York City. The design is currently not public, and will be shared at a later date.